The Right Fit for Your Eyes
Contact lenses aren't a one-size-fits-all solution because your eyes are unique.
Our team is here to help find the best fit for your eyes. We want to ensure both comfort and clarity when it comes to your contact lenses.
Our Evaluation Process
During your comprehensive eye exam, your optometrist will determine your prescription to best correct your vision. The presence of a refractive error will be measured using a series of lenses to determine how well your eyes focus. Common refractive errors that need correction include:
Myopia (Nearsightedness)—objects in the distance appear blurry while close up objects are clear
Hyperopia (Farsightedness)—distant objects are clear while close up objects appear blurry
Astigmatism— both near and distant vision is blurry
Once we determine if you need corrective lenses, we'll go over your contact lens options. Let your optometrist know if you experience dry eye symptoms, allergies, or recurring eye infections so we can determine if contacts are right for you.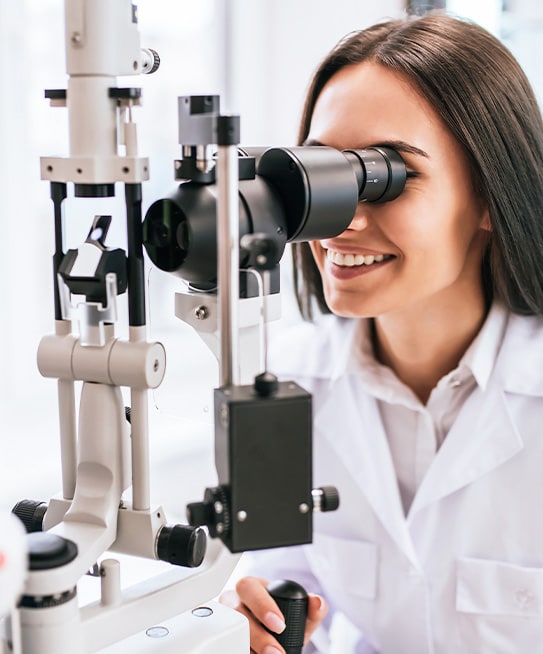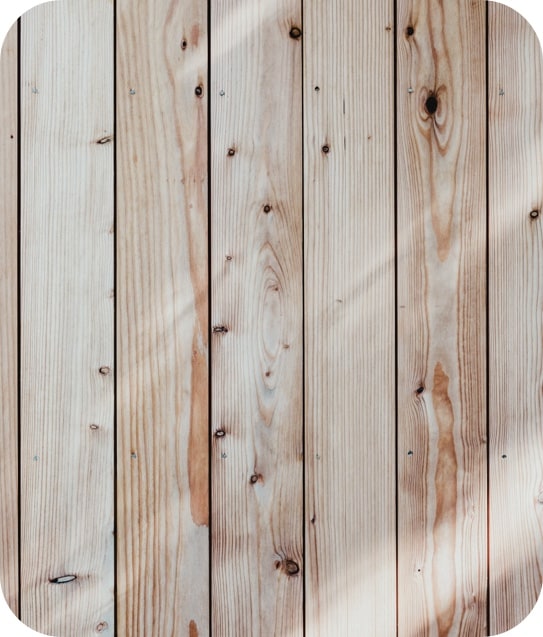 Contact Lens Options
At Oviedo Vision Center, we're dedicated to finding the right lens for you. Based on our evaluation of your eyes, we'll provide you with recommendations for maximum fit, comfort, and clear vision. We offer corrective and cosmetic contact lenses to meet your needs.
Corrective Lenses
There are plenty of contact lens options available, and our team at Oviedo Vision Center will guide you through the process of finding the right ones for your eyes. We'll recommend contacts to best suit your lifestyle, vision needs, and bring you the most comfort on a daily basis.
Contact lenses are available in daily, bi-weekly, or monthly options and different vision powers like single-vision, bifocals, and multifocals. Specialty lenses are also available for patients with certain eye conditions.
Cosmetic Lenses
Contact lenses can be customized to change your eye color. Cosmetic lenses can transform a color irregularity or your natural color to give you your desired results. Feel free to contact us if you have any questions about cosmetic lenses.
Meeting Your Vision Needs
Discover the contact lenses best suited for your unique eyes with the help of our friendly and knowledgeable team at Oviedo Vision Center. We take the time to thoroughly evaluate your eyes to ensure quality and comfort all in one. Find your fit today!
Our Location
We are located just off of West Broadway, near the Oviedo Medical Center.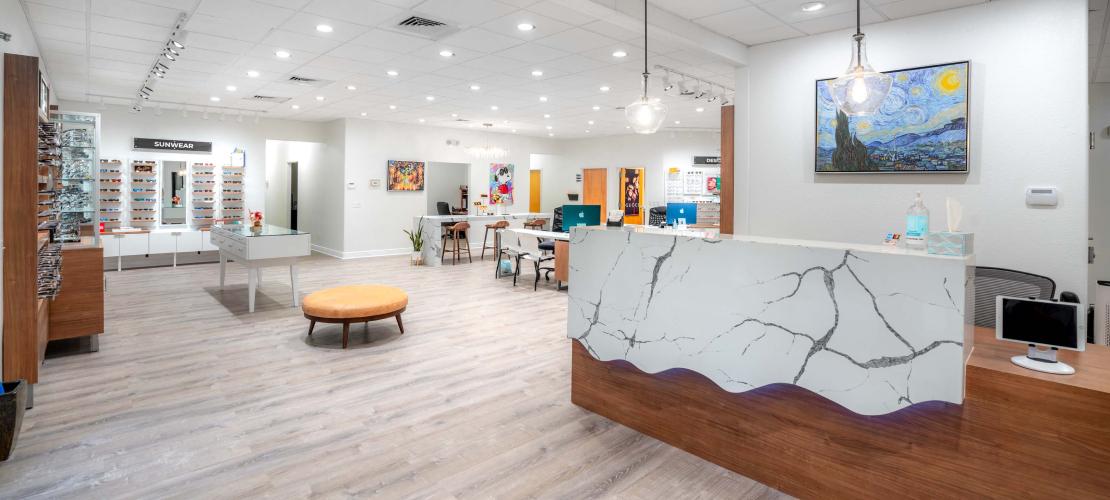 Oviedo Vision Center
875 Clark St.

Oviedo

,

FL

32765
Our Hours
Monday

:

9:00 AM

–

5:00 PM

Tuesday

:

9:00 AM

–

5:00 PM

Wednesday

:

9:00 AM

–

5:00 PM

Thursday

:

9:00 AM

–

5:00 PM

Friday

:

8:00 AM

–

3:00 PM

Saturday

:

Closed

Sunday

:

Closed